When tackling a trek, even if during the day and on not too demanding routes, it is good to have a series of essential items in your backpack, which could be useful in case of unexpected events. The list isn't very long, but any of these items could save you from a bad day.
Before drawing up a list, it is advisable to know how to best organize the backpack according to the type of activity that will be carried out and the duration of the trip. It is one thing to prepare a backpack for a daily trek, it is quite another to prepare it for a multi-day hike, just as the equipment to bring is different if you are tackling a trail trekking, or climbing.
How to prepare the trekking backpack
There are, however, always valid rules that we could summarize as follows: put the things you use least at the bottom, in the upper part of the backpack those to be kept more in hand and in the side pockets a water bottle that can be easily removed. when you are thirsty.
Now let's see what are the objects that cannot be missing in the trekking backpack, a kind of check list to be carried out before each outing.
What to put in the trekking backpack
Windproof jacket and rain poncho
The windproof jacket acts as a protective layer in wind, snow and light rain. It must be equipped with an adjustable hood and several pockets to accommodate frequently used items. The material with which it is produced should not be underestimated: it has the task of ensuring, in fact, high breathability so as not to create condensation and avoid cooling.
To avoid getting completely wet and to maintain the right body temperature, it is useful to have a rain jacket or poncho.
Water and energy drinks
Essential for tackling any physical activity, water is the first thing to put in your backpack. Bring at least one and a half liters with you for winter outings, which become at least two for summer treks, when sweating increases and the risk of dehydration is greater. In addition, you can also bring energy drinks with you.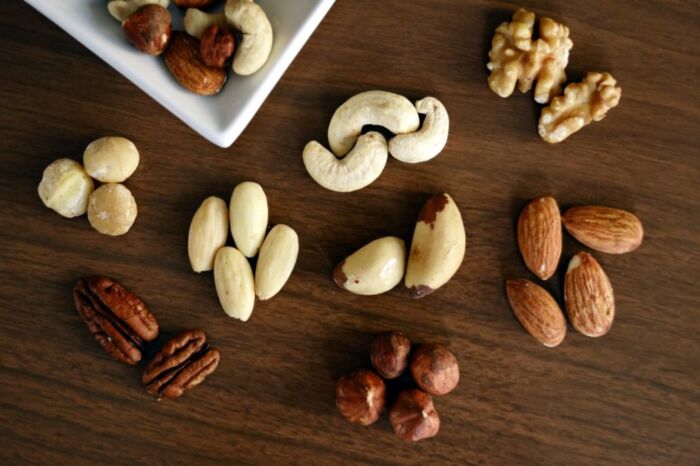 Food
It is essential to bring an adequate amount of food with you, suited to your body needs and the type of trekking you will be facing. When preparing your backpack, don't forget to add fruit, nuts or energy bars to your snacks, while for lunch you prefer protein-based foods. For the sweet tooth, even a piece of dark chocolate can help face a day of walking.
Electric torch
It may happen that the trekking, even daily, takes longer than expected so it is advisable to have a flashlight with spare batteries in your backpack. Very convenient to use because it allows you to have your hands free, is the headlamp, which allows you to use the sticks at the same time.
GPS or map
Two items that should never be missing in the preparation of the trekking backpack are the GPS and the paper map, especially if you venture without the help of expert guides. GPS and paper maps are excellent allies if for various reasons you are forced to change the itinerary initially decided. In this way you can evaluate the area and decide the best alternative to continue the journey.
Portable charger
If the phone or GPS were to charge, it is good to have a power benk that allows us to quickly recharge our devices, even without having an electrical outlet.
Matches
Lighting a fire is not really child's play, especially if the wood is wet due to humidity. A small fire could be useful in an emergency and the best way to light it is with matches – better if windproof and waterproofed with wax.
First aid kit
The first aid kit is one of the most important items to put in your backpack to tackle a mountain trek. Normally it should contain patches of various sizes, disinfectant, bandages, tourniquet, antihistamine cream for insect bites, cream for sunburn and burns, cream for bruises, disposable latex gloves, an antipyretic drug (e.g. Tachipirina), a drug antidiarrheal (e.g. Imodium or Dissenten), a drug against nausea and vomiting (e.g. Plasil), earwigs, an antispasmodic drug (e.g. Buscopan) and a drug that contains acetylsalicylic acid (e.g. Aspirin) to prevent mild forms altitude sickness.
Lanyard
The lanyard is an indispensable tool that can be very useful in different situations. The ideal is that it has a diameter of 10 millimeters and a length of at least 5 – 6 meters.
Pocket knife
In our trekking backpack, a multipurpose knife is never missing, or a Swiss army knife, which can be an excellent ally in emergency situations.
Whistle
It may seem trivial but in emergency situations it can be very useful to signal your presence if you get lost or to trace a companion who disappears from our sight.